How Microsoft is dodging the move to regulate Big Tech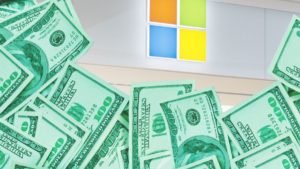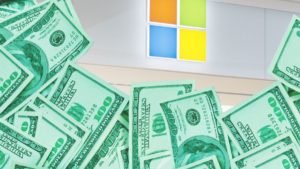 New York (CNN Business)Microsoft's market dominance is extraordinary at a time when so much focus is on the immense power of Big Tech.
Facebook, Amazon, Google and Apple face legitimate concerns about big fines, more 
regulation
or possibly even breakups.
Both Republicans like President Donald Trump and prominent Democrats such as Senator Elizabeth Warren have voiced their displeasure with the growing clout of those four firms. The Department of Justice and Federal Trade Commission are 
considering
 industrywide antitrust investigations.
But Microsoft has been left out of the antitrust conversation. Investors don't appear to be nervous at all about antitrust concerns for Microsoft (
MSFT
) despite its growing clout in the cloud software market.
Microsoft is currently the most valuable company in the world, worth $1.06 trillion. The stock is up more than 35% this year.
Although tech investors are mostly shrugging their shoulders about regulation — Alphabet(
GOOGL
) is up 7% this year, Amazon (
AMZN
) and Apple have each soared more than 25%, and Facebook has skyrocketed nearly 50% — all four stocks have pulled back a bit in the past few months because of legal worries.
Microsoft, on the other hand, is the only Big Tech company still trading near an all-time high. It's the best performer in the Dow.
Microsoft has already faced antitrust concerns
Microsoft may be more immune to any regulatory or legislative threats from the Trump administration and Congress this year than other tech companies, as well as from whomever is calling the shots in Washington after the 2020 elections
Why is this the case? It's partly because Microsoft already had its antitrust day of reckoning back in the 1990s and 2000s.
Microsoft paid big fines in the United States and European Union to settle various charges that it engaged in monopolistic practices related to its dominant position in the business software market through its ownership of Windows and the Internet Explorer web browser. But it avoided the worst-case scenario: being broken up.
edition.cnn.com
Commenti
La Riflessione
Rivoluzione nel mondo bancario. Dal 29 novembre Unipolbanca Biper, due gruppi che puntano su raccolta e impiego del denaro con soluzioni innovative per i clienti. Saranno proposte una serie di soluzioni decisamente rivoluzionarie per prodotti retail e sicurezza del risparmio, senza dimenticare la riduzione dei costi all'utente finale. È un grande gruppo che nasce in… (Continua a leggere)
FINANCIAL NEWS MEDIA PARTNER
FACEBOOK