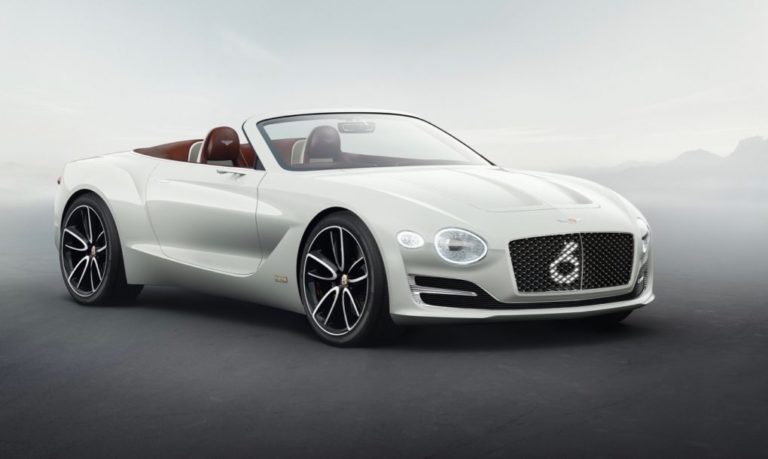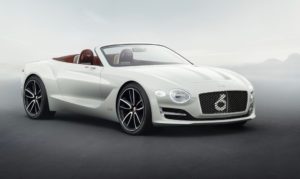 The Bentley brand used to evoke images of large, luxurious, gas-guzzling vehicles. But times have changed. With almost every automaker now working on an electric car, Bentley has finally thrown its energy towards a greener future as well. The automaker has unveiled a new concept car called the EXP 12 Speed 6e, which brings all the style and luxury that you expect from the brand to the electric car segment.
Instead of unveiling a run of the mill electric car concept, Bentley decided to take it a step further in order to "define the electric luxury segment." An electric Bentley would not compromise any of the attributes that we expect from the brand, including quality, refinement and superior performance levels.
"The EXP 12 Speed 6e is a concept to show that Bentley is defining electric motoring in the luxury sector, with the appropriate technology, high quality materials and refinement levels you'd expect from a true Bentley," stated Wolfgang Dürheimer, chairman and chief executive of Bentley Motors. "This concept enables us to engage with luxury customers and gather feedback on our approach."
Bentley hasn't released any performance specs for the EXP 12 Speed 6e concept, but does see a future where, thanks to high-speed inductive charging, the electric Bentley would be able to drive between London and Paris or Milan and Monaco on a single charge. For now there aren't any immediate production plans, instead the concept is meant to start conversations around luxury electric cars – plus this is also likely a preview of the brand's new Continental GT convertible.
n the immediate future, Bentley is planning to release a range of plug-in hybrid models starting with the Bentayga in 2018.
inhabitat.com
Commenti