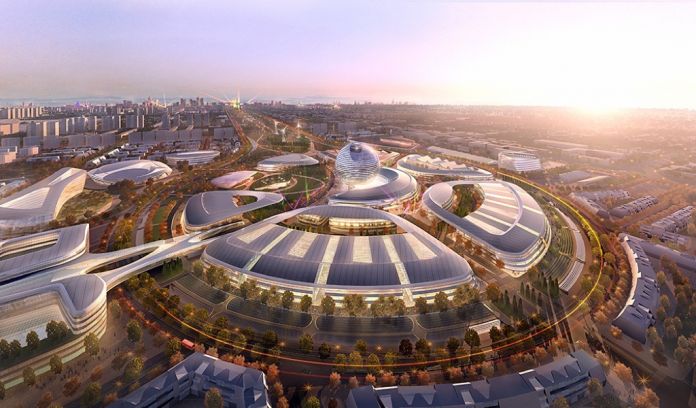 CNBC, the world's leading business and financial news network, held an in-depth debate this week on the future of energy at the World Economic Forums' Annual Meeting in Davos next week in partnership with Astana EXPO 2017.
As investment in renewable energy outpaces traditional energy, the debate looked at the battle to secure long term sources of power as well as the impediments to implementing change.
The debate, hosted by Steve Sedgewick, included a distinguished panel of guests, including: Fahd A. Al-Rasheed, CEO and MD, King Abdullah Economic City; Ahmed Heikal, Chairman and Founder, Qaala Holdings; Kirill Dmitriev, CEO, RDIF; Michael Oppenheimer, Professor, Princeton University and Bibop G. Gresta, Chairman & Co-Founder, Hyperloop Transport Technologies.
Max Raven, SVP CNBC Catalyst, said: "World leaders from across the globe are in Davos this week discussing the biggest political and social issues we face across the globe. I am delighted we could highlight the future of energy in this important setting in partnership with Astana EXPO 2017."
Highlights from the debate will air on CNBC International in the coming weeks.
About CNBC:
CNBC is the leading global broadcaster of live business and financial news and information, reporting directly from the major financial markets around the globe with three regional networks including CNBC in Asia, CNBC in EMEA and CNBC in the US. CNBC.com is the preeminent financial news source on the web, featuring an unprecedented amount of video, real-time market analysis, web-exclusive live video and analytical financial tools. CNBC is dedicated to CEOs, senior corporate executives; the financial services industry and private investors. The channel is available in more than 385 million homes worldwide. CNBC is a division of NBCUniversal.
About Astana EXPO 2017:
The International Specialized Exhibition Astana EXPO 2017 dedicated to Future Energy is an EXPOsitional and recreational event that will take place between 10 June and 10 September 2017 in Astana. The exhibition will last 93 days and will become one of the most spectacular cultural venues in 2017. To date, over 100 countries and 18 international organizations have confirmed their participation in the Astana EXPO 2017 exhibition.
As part of Astana EXPO 2017, global policy documents will be drafted in order to promote an energy-efficient lifestyle and wide use of renewable energy sources.
finance.yahoo.com
Commenti