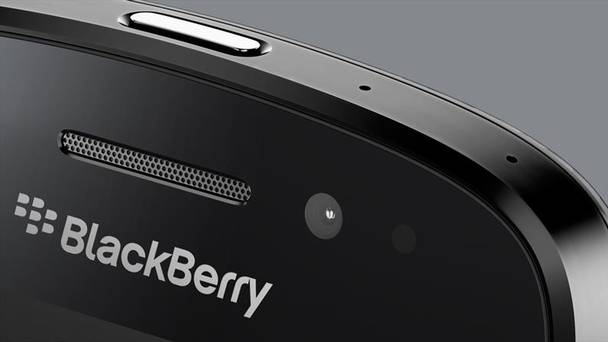 BlackBerry will no longer manufacture the BlackBerry Classic, a beloved, updated model of the original that made the company a smartphone leader before Apple and Samsung  dethroned it.
Chief Executive Officer John Chen introduced the Classic after joining the company in 2013, bringing back the raised- button keyboard that BlackBerry enthusiasts loved, and which his predecessor, Thorsten Heins, let fall by the wayside with his push to full touch-screen devices.
The decision to end production of the Classic is one step further toward eliminating the BB10 operating system, which will now only be running on the Passport model, in a pivot to newer phones running on the Android platform.
Chen is also increasingly focused on software as revenue from handsets has declined over the past two years.
In the latest fiscal quarter, BlackBerry sold 500,000 devices, compared with 600,000 in the previous quarter.
"The Classic has long surpassed the average lifespan for a smartphone in today's market," Ralph Pini, general manager for devices and chief operating officer, said. "We are ready for this change so we can give our customers something better."
The company is working on two more Android phones, in addition to its introductory model, the Priv, including a cheaper option. Still, analysts have called on Chen to cut losses in handsets and get out of the hardware business so it will stop being a drag on revenue.
Chen has insisted that the hardware unit will reach profitability by September, but also said the "Number one goal" at the company is to ramp software and services.
"The company is under a lot of pressure and odds are good BlackBerry will have to sell or shut down the [hardware] segment," said Desmond Lau, an analyst at Veritas.
BlackBerry is still on track to deliver the next version of its BB10 software next month with a second update to follow in 2017, according to the memo.
One of the biggest group of Blackberry fans over the years has been government workers, due to the phone's reputation for security and its finger-friendly keyboard. Now it seems even Senators will have to give them up.
An e-mail to Senate staffers last week said that once the company depleted its current stock of about 600 BlackBerry phones, there would be no more more BlackBerrys issued, except in the case of warranty exchanges, according to the Wall Street Journal.
Telegraph.co.uk
Commenti